Helt ny modell 2022 som erstatter PSR E463 som er en utgått modell.
The PSR-E400 series is an excellent all-round 61-key keyboard that is ideal as a starter instrument but also represents a robust alternative for experienced players. The latest PSR-E473 features a newly developed tone generator that delivers stunning improvements in sound quality as well as high quality effects such as delays.
Jeg sender over hele landet! Vi leverer også med ekstra brukermanual på skandinavisk språk samt en del ekstra melodi filer på egen USB minnepinne med i prisen. Det beste kjøpet får du hos meg.

Nå
kr 5 390,00
Før
kr 5 930,00
På lager (1-3 dagers levering)
Sound like a pro!
The PSR-E473 delivers the same pro-quality sound found in high-end models. They're loaded with augmented effects and a wide range of Styles—from the latest hits to genres from around the world.
820 Voices and Super Articulation Lite Voices
290 Styles
2 channels/41 types of DSP insertion effects
Quick Sampling
Groove Creator
Live Control Knobs, Motion Effect functionality, pitch bend wheel
Mega Boost
Direct Category Access buttons
USB Audio Recording/Interface
Mic input and vocal effects
Individual L/R outputs
Voices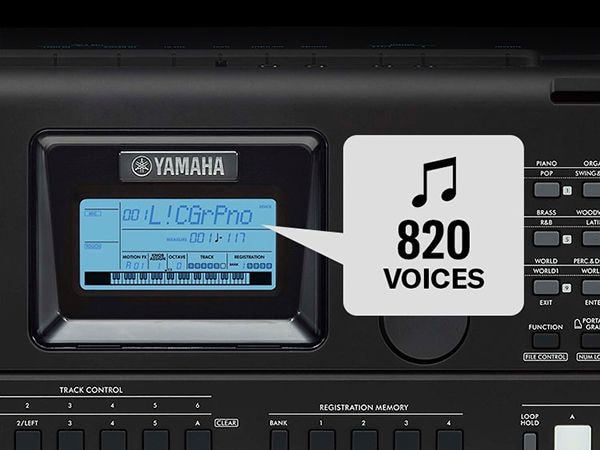 The PSR-E473 expands on previous generations with an increased internal storage capacity that allows Yamaha to provide more, higher-resolution instrument Voices. Enjoy 820 realistic, expressive instrument sounds from here and around the world with pro-level sound quality.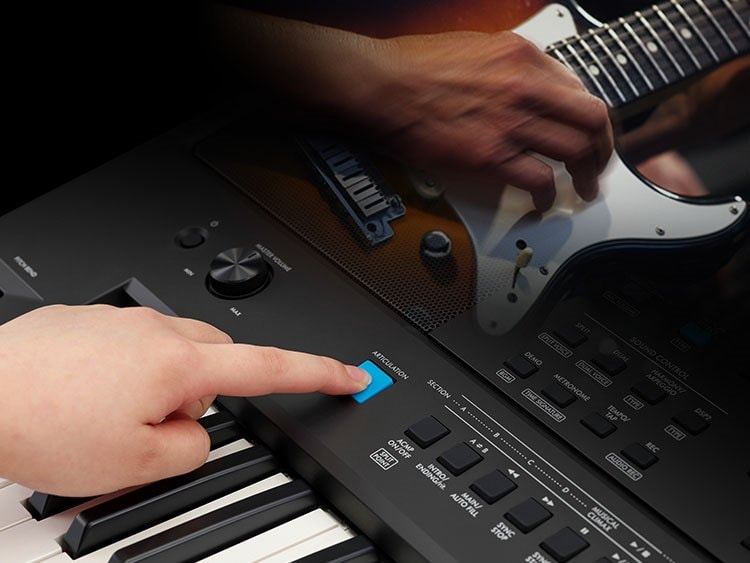 The PSR-E473 is equipped with Super Articulation Lite, a function that realistically simulates the distinct ways each instrument is played—for example, the scratch sound of a distorted electric guitar or the harmonics of a nylon-string guitar.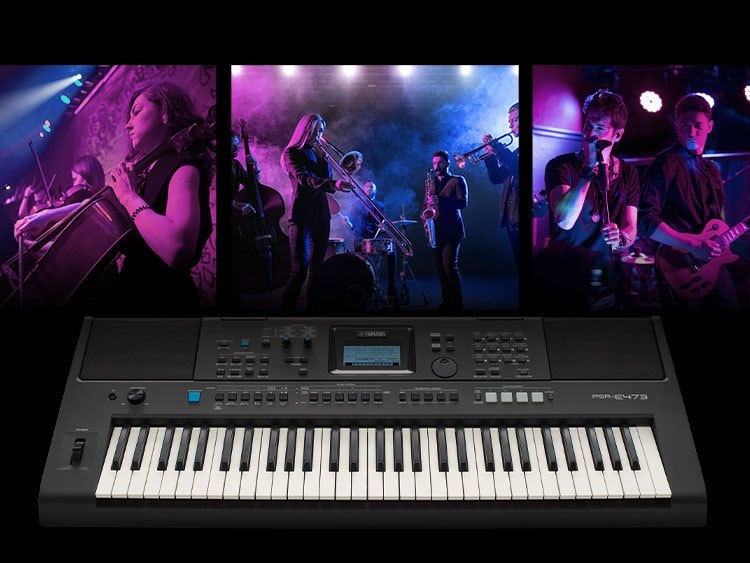 Choose from 290 automatic accompaniment Styles including rock, dance, and jazz as well a wide range of musical genres from around the world. Experience the thrill of playing in your very own band as the Styles respond to your left hand with just the right rhythms, bass, and chords.
Express yourself
Yamaha revamped the control panel and LCD, phased out the numeric keypad, added Direct Category Access buttons.The optimized control panel makes it quick and easy to access Voices, Styles and functions so that you can focus your time on being creative.With dedicated buttons, Quick Sampling, and innovative Motion Effect functionality, you can intuitively express the sounds you're hearing in your head.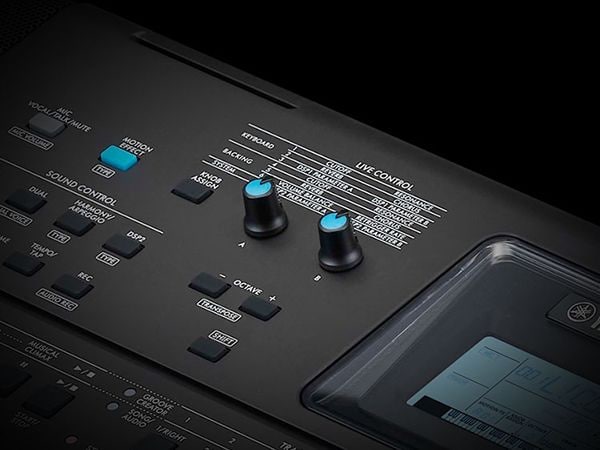 The two Live Control Knobs make it easy to manipulate and interact with the sound you produce as you play. The ability to set the filter cutoff frequency to change the brightness of the sound and control effects in real time helps bring your performances to life.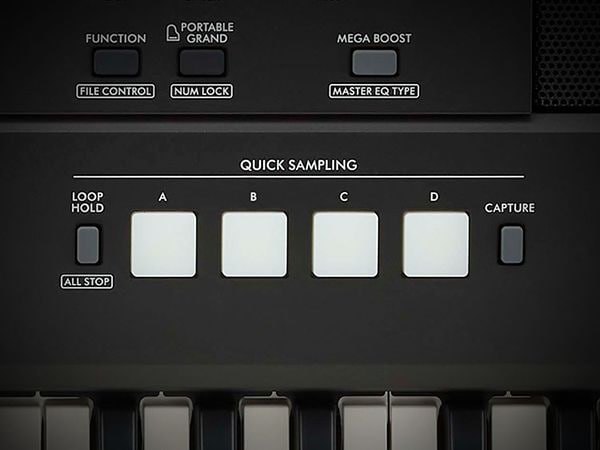 Capture sound from outside of your instrument using the AUX input, microphone input or even by importing files from a USB storage device, and then play those sounds directly from your keyboard. The possibilities are endless!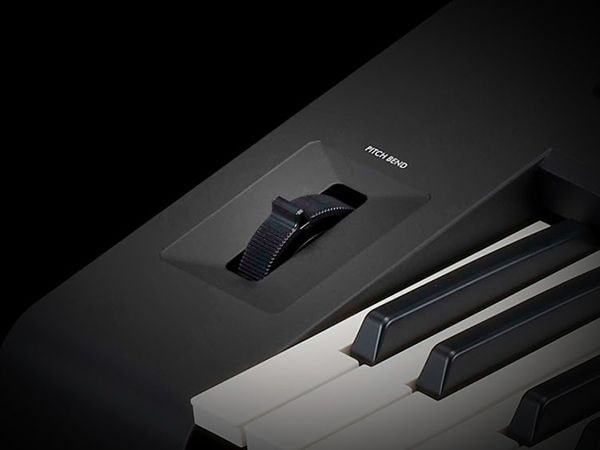 Moving the pitch bend wheel up or down changes the note you're playing smoothly, bringing instrument Voices like guitars, sax and trumpet and synthesizers to life, widening your range of expression.
USB Audio Recording/Interface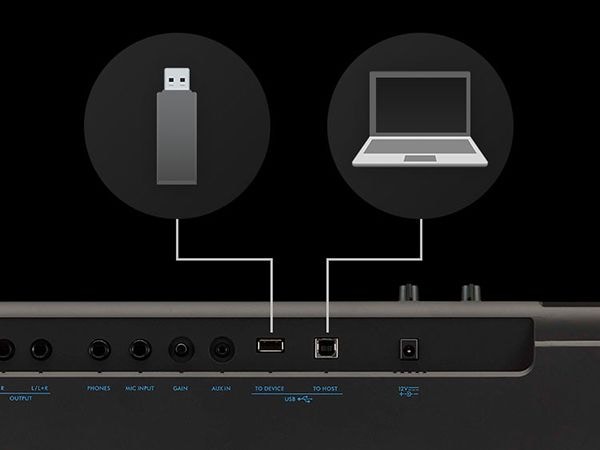 Use the USB To Device port to record and play back audio files of your music from USB flash drives.
Use the USB To Host port to send and receive audio and MIDI data to and from computers and smart devices with studio-quality.
Connect and share
A variety of connectivity options provide all the support you need for practicing, playing, and performing. Plug in a microphone to try your hand at singing while playing, use the Rec'n'Share app to share your music with the world, and hook into PA systems to perform on stage.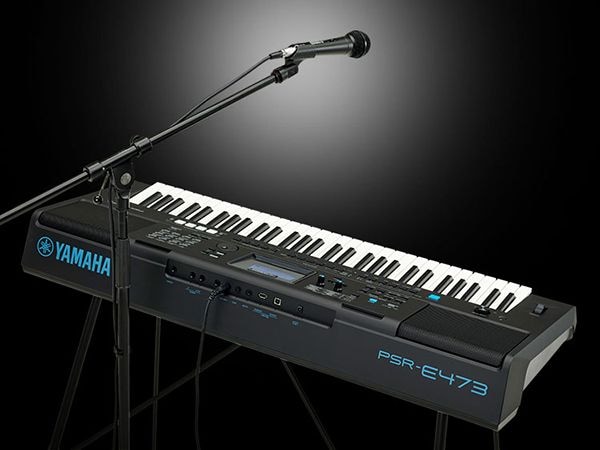 Connect a microphone and sing along with your playing while using built-in studio-quality vocal effects, giving you everything you need for a pro-sounding performance.
Ekstrautstyr

| | |
| --- | --- |
| Produsent | Yamaha |
PSR-E473
Color/Finish
Body
Color
Black
Size/Weight
Dimensions
Width
992 mm (39-1/16")
Height
136 mm (5-3/8")
Depth
404 mm (15-7/8")
Vekt
Vekt
7.0 kg (15 lb, 7 oz) (not including batteries)
Control Interface
Keyboard
Number of Keys
61
Touch Response
Yes (Soft, Medium, Hard, Fixed)
Type
Organ-style
Other Controllers
Pitch Bend
Yes
Art. Switches
Yes
Control Knobs
2
Display
Type
LCD
Backlight
Yes
Panel
Language
English
Voices
Tone Generation
Tone Generating Technology
AWM Stereo Sampling
Polyphony
Number of Polyphony (Max.)
64
Preset
Number of Voices
820 (294 Panel Voices + 28 Drum/SFX kits + 40 Arpeggio + 458 XGlite Voices)
Featured Voices
3 Live! Voices, 9 Sweet! Voices, 6 Cool! Voices, 14 Super Articulation Lite Voices
Compatibility
GM
Yes
XGlite
Yes
Effects
Types
DSP
DSP1: 41 types, DSP2: 12 types
Reverb
12 types
Chorus
5 types
Master EQ
4 types
Functions
Dual/Layers
Yes
Split
Yes
Melody Suppressor
Yes (w/ pan adjustment)
Crossfade
Yes (between Internal Sound and External Audio)
Accompaniment Styles
Preset
Number of Preset Styles
290
Fingering
Multi finger, Smart Chord
Style Control
ACMP ON/OFF, SYNC START, SYNC STOP, START/STOP, INTRO/ENDING/rit., MAIN/AUTO FILL, TRACK ON/OFF
Other Features
One Touch Setting (OTS)
Yes
Expandability
Expansion Style
10
Compatibility
Style File Format (SFF)
Groove Creator
Preset
Number of Groove
35
Number of Sections
5 (4 Sections + 1 Musical Climax/Ending)
Songs
Preset
Number of Preset Songs
30
Recording
Number of Songs
10
Number of Tracks
6 (5 Melody + 1 Style/Groove Creator)
Data Capacity
Approx. 19,000 notes (when only "melody" tracks are recorded)
Compatible Data Format
Avspilling
SMF (Formats 0 & 1)
Recording
Original File Format (SMF 0 conversion function)
USB Audio Recorder
Recording Time (max.)
80 minutes (approx. 0.9 GB) per Song
Format
Playback
WAV (44.1 kHz, 16 bit, stereo)
Recording
WAV (44.1 kHz, 16 bit, stereo)
Quick Sampling
Sampling Type
One-shot, Loop
Samples (Preset/User)
4
Sampling Time
Approx. 9.6 sec
Sampling Sources
AUX IN, MIC INPUT, USB audio interface, WAV format files
Sampling Format
Original File Format (16 bit, stereo)
Sampling Rate
44.1 kHz
Functions
USB audio interface
44.1 kHz, 16 bit, stereo
Registration
Number of Buttons
4 (x 8 banks)
Control
Freeze
Overall Controls
Metronome
Yes
Tempo Range
11 – 280
Transpose
-12 to 0, 0 to +12
Tuning
427.0 – 440.0 – 453.0 Hz (approx. 0.2 Hz increments)
Octave Button
Yes
Scale Type
5 types
Miscellaneous
PIANO Button
Yes (Portable Grand Button)
Other Functions
Mega Boost, Motion Effect (57 types)
Voices
Harmony/Echo
26 types
Arpeggio
152 types
Storage and Connectivity
Storage
Internal Memory
Approx. 1.72 MB
External Drives
USB flash drive
Connectivity
DC IN
12 V
AUX IN
Stereo mini jack x 1
Headphones
Standard stereo phone jack x 1
Sustain Pedal
Yes
USB TO DEVICE
Yes
USB TO HOST
Yes
OUTPUT
Standard phone jack x 2
Microphone
Standard phone jack x 1
Amplifiers and Speakers
Amplifiers
6 W + 6 W
Høyttalere
12 cm x 2
Effekt Forbruk
Effekt Forbruk
AC Adaptor PA-150 or an equivalent recommended by Yamaha, or six "AA" size alkaline (LR6), manganese (R6) or Ni-MH rechargeable (HR6) batteries
Strømforsyning
9 W (When using PA-150 AC adaptor)
Auto Power Off Function
Off/5/10/15/30/60/120 (minutes)
Accessories
Included Accessories
Music Rest
Yes
Song Book
Download from Yamaha web site